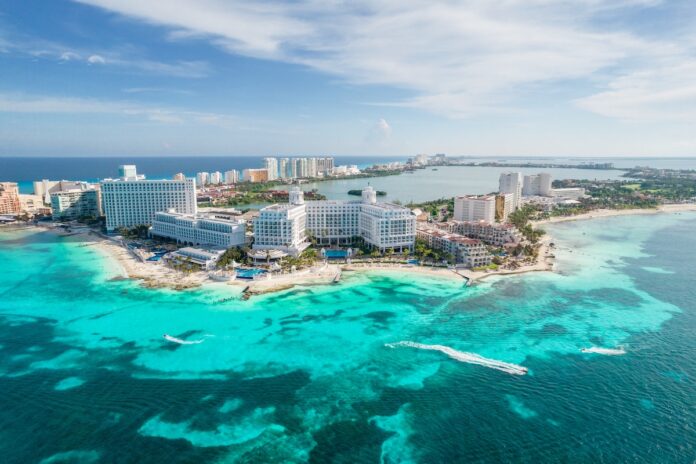 The number of Americans traveling last summer may have been down due to the COVID-19 pandemic, but this summer is going to be different.
In fact, travel will be up 16 percent this summer, according to research by Allianz Partners, a travel insurance and assistance company. Interestingly, nearly 75 percent of Americans plan to travel domestically this summer.
Here's how the research was conducted. Allianz Partners analyzed more than 1,175,000 flight itineraries for travelers who booked airfare and travel packages from partners who offer Allianz Global Assistance. Those itineraries are for trips between 5 and 8 days that are scheduled between Memorial Day and Labor Day.
"It's no surprise that Americans are planning to kick back and relax in sun-soaked destinations both domestically and internationally," Daniel Durazo, director of external communications at Allianz Partners, said in a statement. "However, U.S. cities that were once buzzing tourist destinations pre-pandemic, like Boston, New York City, and Los Angeles, are seeing a significant return of travelers this summer as well, signaling a positive step in tourism recovery."
Orlando, Florida, is the most popular domestic destination this summer, according to Allianz Partners' research. Meanwhile, Cancun, Mexico, is the most popular international destination this summer. Those results are to be expected: Those destinations have topped their respective lists for several years in a row.
Domestic Destinations
Orlando is always a popular destination. After all, it's close to world-famous theme parks such as Walt Disney World, as well as numerous other notable attractions, including the John F. Kennedy Space Center.
Rounding out the top 10 most-popular domestic destinations for this summer are:
International Destinations
Cancun is also enormously popular. While Cancun is known for white-sand beaches, turquoise waters, and numerous bars and restaurants, people who are adventurous can also explore the area's nearby jungle and mangrove forests.
Nine other destinations known for sun and sand round out the top 10 list of most popular international destinations this summer. They are:
Since they are the most popular destinations this summer, be sure to read all of our Orlando and Cancun content, including: