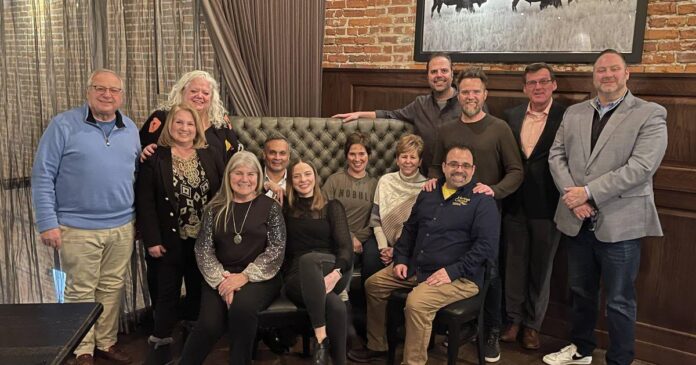 This past Wednesday and Thursday, Heritage Corridor Convention and Visitors Bureau hosted several leading tourism officials, including Illinois Office of Tourism Director Karla Flannery; Mary Twomey, the senior vice president of Global Travel Trade Development for TimeZoneOne, the organization that creates the state's annual visitors guidebook; and representatives from the state's advertising agency, OKRP.
This familiarization tour, organized by Heritage Corridor Convention and Visitors Bureau President and CEO Bob Navarro, along with Starved Rock Lodge and Conference Center Marketing Manager Kathy Casstevens, took these travel professionals to more than a dozen of Starved Rock Country's most popular winter travel attractions, and included several of LaSalle County's Illinois Makers.
The tour started with a trip to the Heritage Corridor's brand new Starved Rock Country Welcome Center and Illinois Made Gift Shoppe, located at 248 W. Canal St. in downtown Utica. Open daily from noon until 6 p.m. (closed Tuesdays from January through March), the Welcome Center carries a curated selection of souvenirs, alongside numerous artisan products from the Illinois Office of Tourism's Illinois Made list. While at the Welcome Center, Flannery and her team met Gavin Finefield from Fine Field Pottery in Streator, an Illinois Maker.
The Illinois Office of Tourism has honored over 175 small businesses throughout the state through its Illinois Made program. The designated artisans, craftspeople and small-batch manufacturers provide truly one-of-a-kind experiences and high-quality, locally made goods throughout the state. The Starved Rock Country region is home to six Illinois Made makers, four of which were featured on the tour.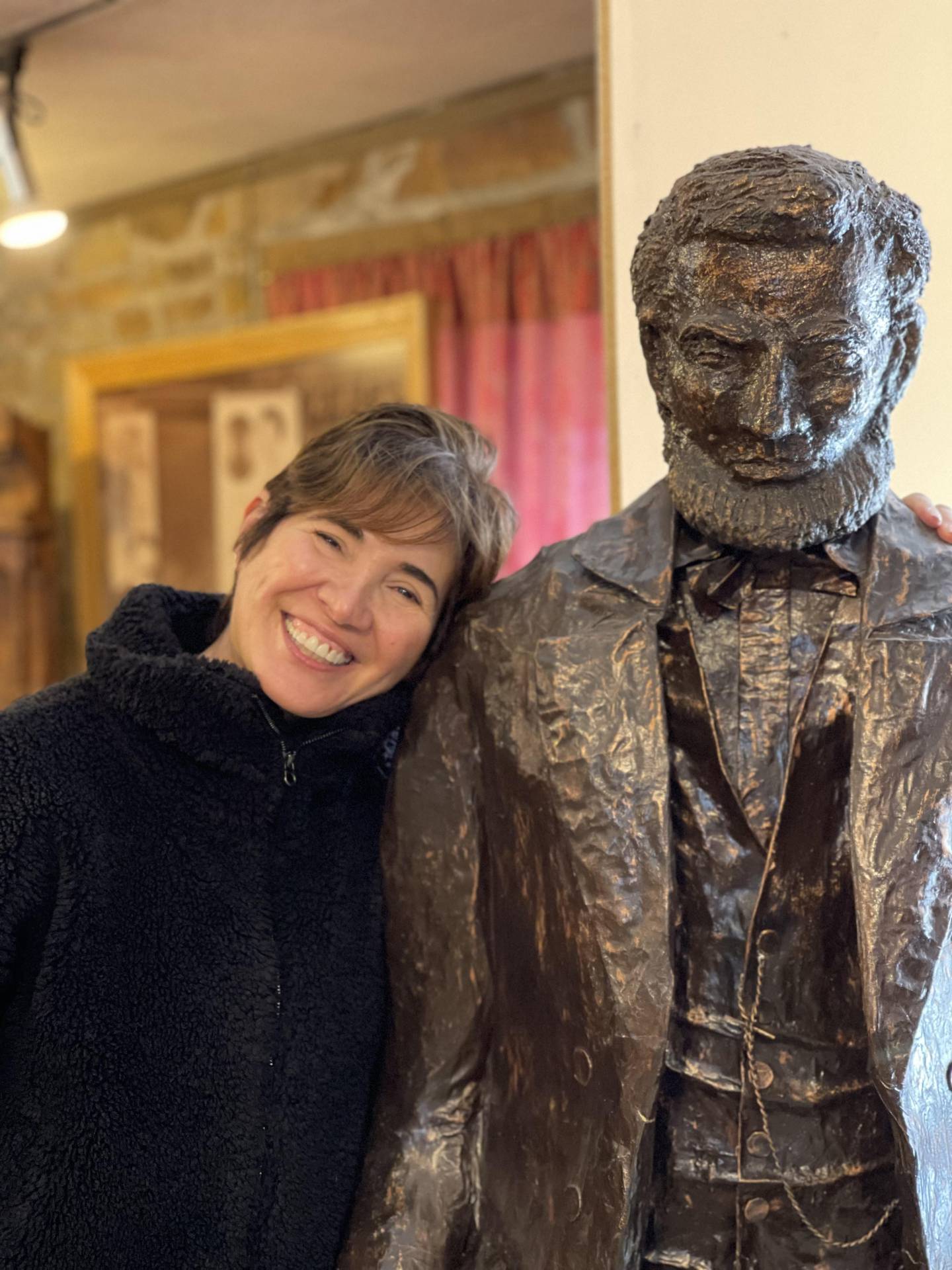 The group then visited the LaSalle County Historical Society Museum, where they toured a selection of the LCHS museum campus' five facilities: the Canal Warehouse, the One-Room Schoolhouse, the Heritage Center, the Blacksmith Shop and the 1875 Barn – guided by LCHS Director Amanda Carter. The tour group then traveled to the Starved Rock Lodge and Conference Center, where they received a tour of this original 1930s CCC-built lodge, overlooking the ice-capped Illinois River. The lodge features 69 comfortable rooms and 21 cabins in the woods; a mammoth, two-sided fireplace in the Great Hall; and an indoor pool, hot tub and sauna.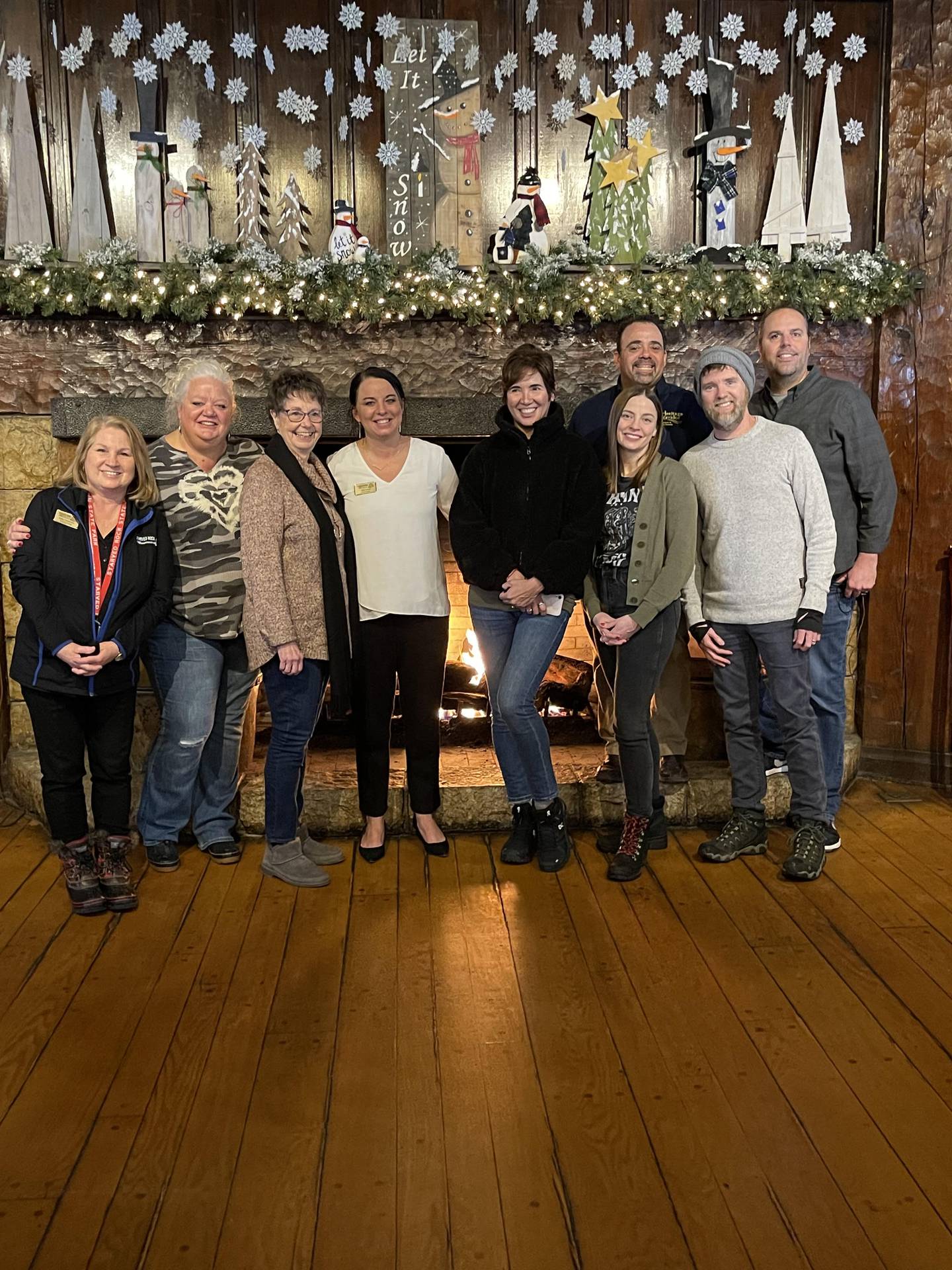 After a lunch in the lodge, the group headed to nearby Buffalo Rock State Park, and then paid a visit to the Illinois Waterways Visitors Center, where Ranger Julie McDonald showed them a congregation of beautiful bald eagles, roosting just beyond the family-friendly and informational center. The group then sampled one of the Starved Rock Lodge Activities Department's most popular wintertime hikes, a snow-covered walk to Wildcat Canyon, where they viewed ice-climbing happening on the park's famed frozen waterfalls.
The day was capped off with a visit to Utica's own August Hill Winery & Illinois Sparkling Company tasting room, where they were able to experience award-winning and locally made handcrafted wines, followed by dinner at Ottawa's Lone Buffalo Restaurant by Tangled Roots Brewing Company. Hosted by owners Peter Limberger and Inga Carus, along with founder and CCO Scott Struchen, the group dined on a tasting menu featuring some of the restaurant's signature dishes and a flight of craft beers, made with locally grown ingredients. Both August Hill Winery & Illinois Sparkling Company and Tangled Roots Brewing Company are designated Illinois Makers from the Illinois Office of Tourism program.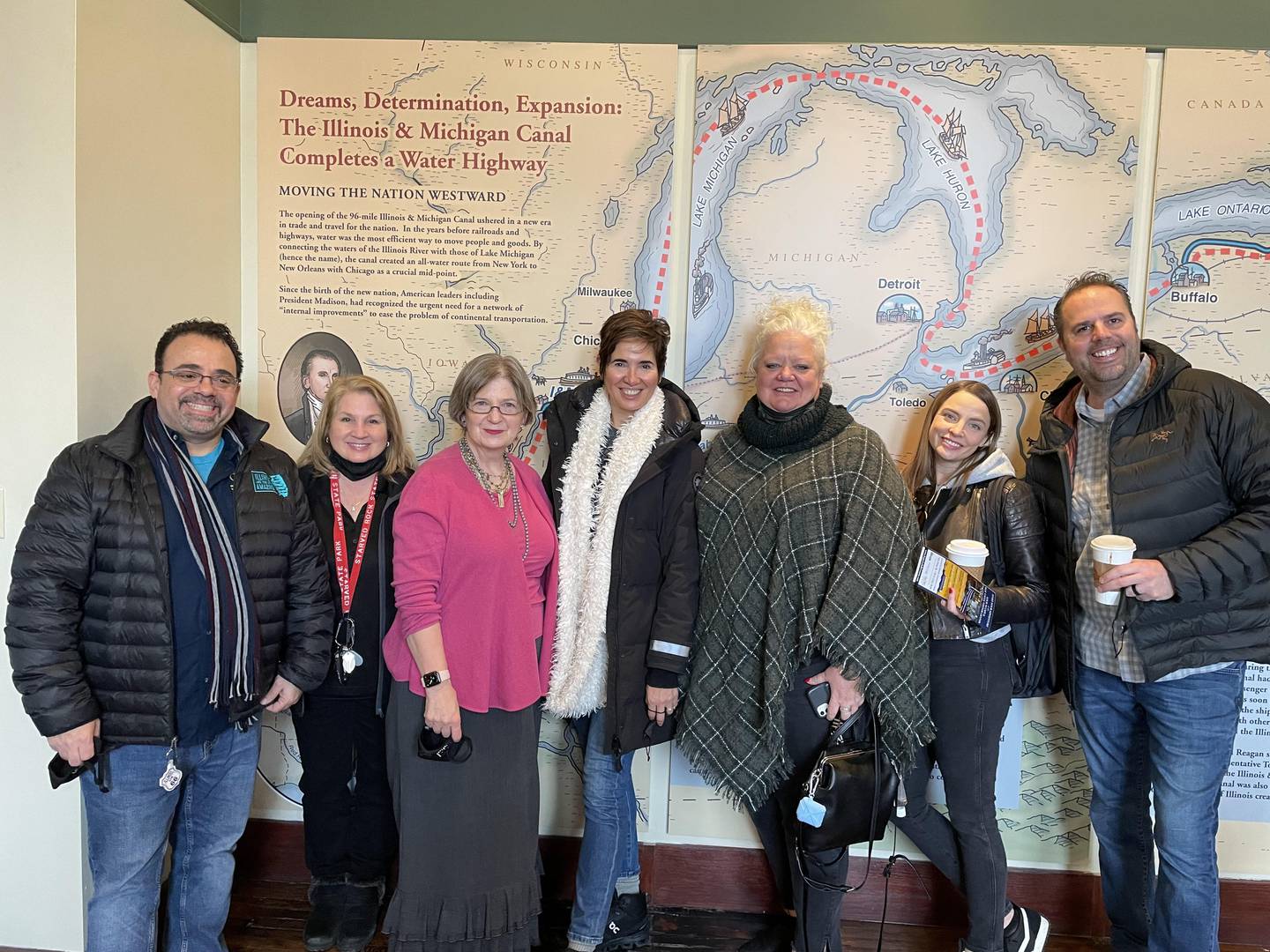 The second day of the tourism tour kicked off with a visit to LaSalle's Lock 16 Visitors Center, where Canal Corridor Association President and CEO Ana Koval gave a tour of this year-round welcome center that includes historical exhibits, visitor information, a full café and gift shop. Lock 16 is also home to the popular mule-pulled canal boat rides, where period-dressed storytellers share history as people enjoy a float down a restored stretch of the I&M Canal – open May through October.
At the historic Hegeler Carus Mansion, Tour Director Tricia Kelly guided the group through one of the Midwest's great Second Empire structures, a marvelous mansion completed in 1876 by renowned Chicago architect William W. Boyington for Edward Hegeler.
From there, they visited another Illinois Maker – Star Union Spirits – in the historic Westclox building for a tour and tasting by award-winning distillers Bob Windy and Jeff Yosowitz. Established in 2016, Star Union Spirits is reinvigorating the art of specialty craft spirits in Starved Rock Country, with their ever-growing line of artisan craft beverages.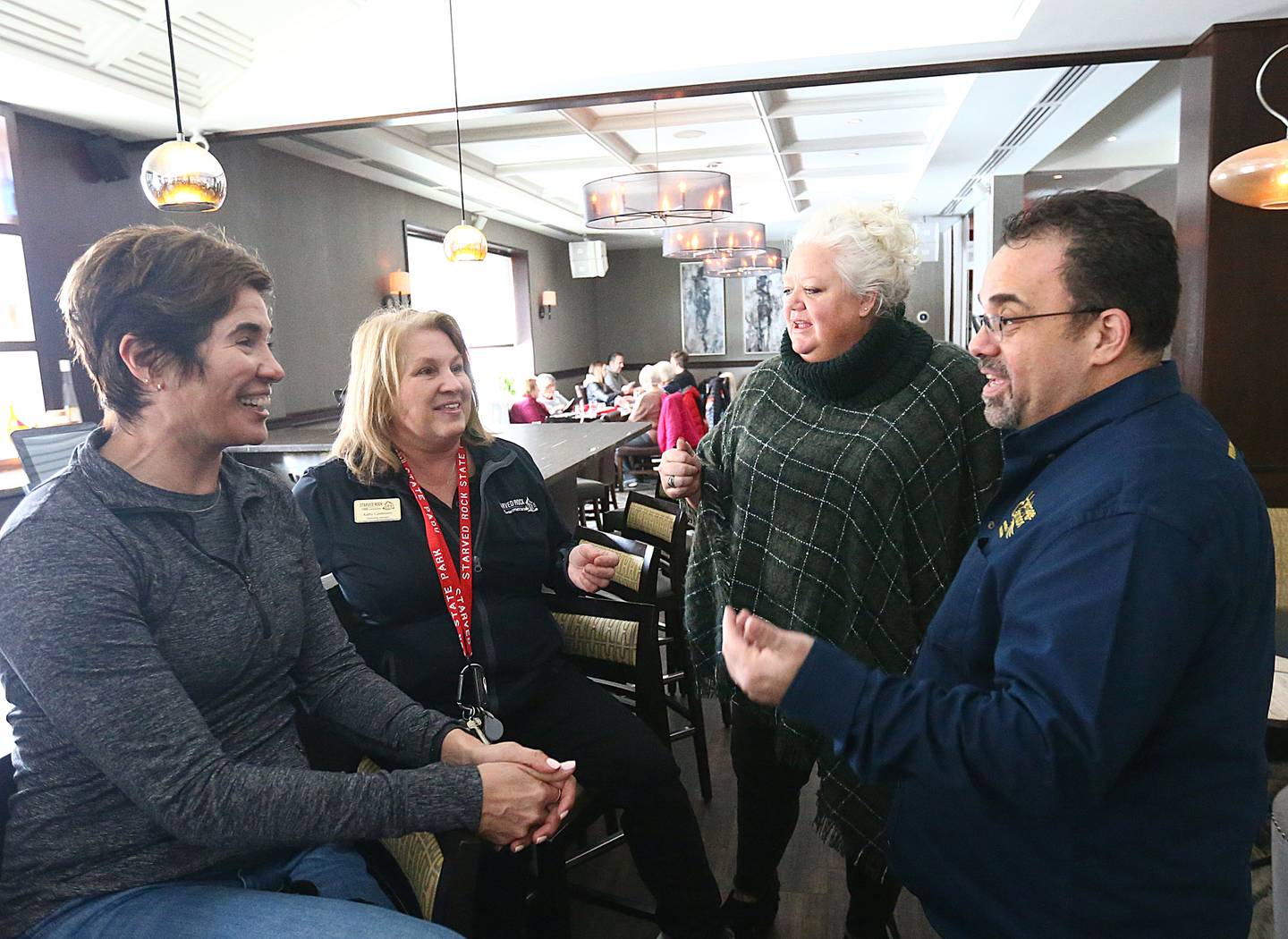 This grand tour across Starved Rock Country concluded at LaSalle's Uptown Grill, where the group experienced the restaurant's polished take on casual American cuisine that's made Uptown one of the region's most popular dining destinations since 1985. The menu features broiled steaks, cut and aged in-house, along with seafood, shellfish and oysters, fresh every day. The full-service bar and lounge is the perfect place to sit back and relax, with an extensive cocktail list of over 100 wines and 12 craft beers to choose from.
"We're thrilled that Karla and her team were able to meet so many of our Illinois Made artisans on this trip," said Navarro on behalf of the Heritage Corridor Convention and Visitors Bureau.
Flannery said the ice climbers at Wildcat Canyon were amazing to watch live in-person, adding, "Starved Rock Country is definitely a place to visit in the winter."