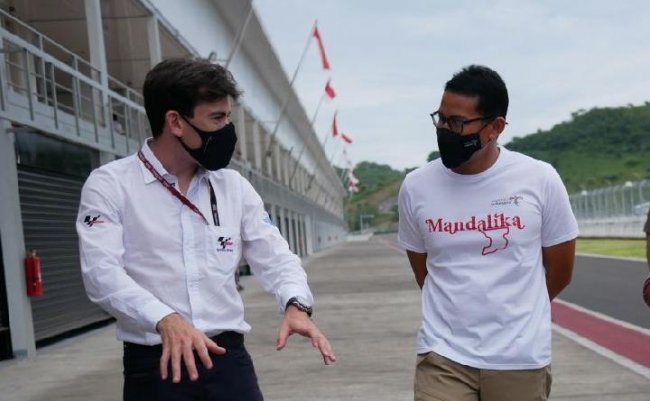 TEMPO.CO, Jakarta – The Tourism and Creative Economy Minister Sandiaga Uno in a weekly briefing announced that tourists from Ukraine and Russia will still be permitted to visit Indonesia as he said the two countries contribute to the local economy. 
"We are making the opportunity available for Ukrainian and Russian tourists to visit Indonesia," said the Minister on March 1. 
His announcement came after a number of countries imposed international travel restrictions for Russian citizens as economic sanctions following Russia's full-on military aggression on Ukraine. 
Sandiaga said the government does not intend the international conflict to affect domestic tourism recovery, especially after the government had planned to make available direct flights from Moscow to Bali. 
"We (across state ministries) continue to coordinate in order to make available direct flights from Moscow to Denpasar. This will surely be evaluated on a daily basis. However, things will be prepared as soon as confirmation comes from Ukraine and Russia," he added. 
The Tourism Ministry's deputy of tourism products and creative economy, Rizki Handayani Mustafa, said the number of tourists from Ukraine and Russia continue to grow annually. However, Mustafa said Indonesia will focus on attracting tourists from other countries amidst the military invasion by Russia on its neighboring country.
The countries he referred to are the ones not affected by the invasion such as Australia, which has opened its border. 
FRANSISCA CHRISTY ROSANA