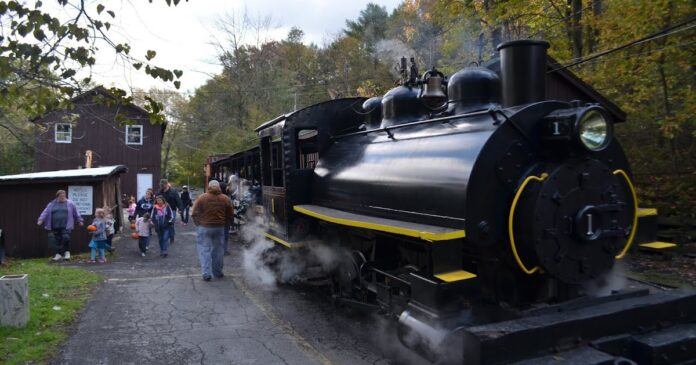 Explore Schuylkill awarded over $40,000 to Schuylkill County organizations through their Mini Grant Program.
Explore Schuylkill's tourism marketing mini grant program is designed to provide direct promotional funding to tourism organizations in Schuylkill County to assist in their efforts to draw tourists. "This program helps our tourism partners to advance and grow their assets and strengthens Schuylkill County's comprehensive economic development efforts while also enhancing our county as a destination for leisure travel and the quality of life in our community," said Regina Gargano, executive director of Explore Schuylkill.
Explore Schuylkill accepted requests for funding by any qualifying tourism industry entity in Schuylkill County which included accommodations, transportation and travel services, food and beverage services, retail, recreation, and entertainment organizations, events, as well as members of Explore Schuylkill in good standing for marketing campaigns, marketing projects, and event marketing. These may have included any variety of media, including but not limited to: television, internet commercials, banners, digital content, print ads, social media ads, and video spots. Grant awards ranged from $250 to $3500.
The following have been chosen for tourism mini-grant funding:
Actors Guild of Schuylkill County – $1,000
The Art of Escape – $1,500
Catalpa Grove – $3,500
Lithuanian Days – $1000
Comfort Inn & Suites, Barnesville – $1,750
Mountain Valley Golf Course – $1,750
Hope Hill Lavender Farm – $2,500
Johannes Schwalm Historical Assoc. – $1,500
The Lakeside Ballroom – $1,000
Lakewood Park Campground – $2,000
The Maid's Quarters B & B – $2,000
Main Street Moonshine – $3,000
Marguerites Antiques – $700
Pottsville Area Development Co. – $3,500
Pioneer Tunnel & Coal Mine – $3,500
Schuylkill County Historical Society – $2,500
Schuylkill County Fair – $1,500
Tamaqua Area Community Partnership – $3,000
CK Running/Yuengling Lager Jogger – $500
Valley View Park – $2,500