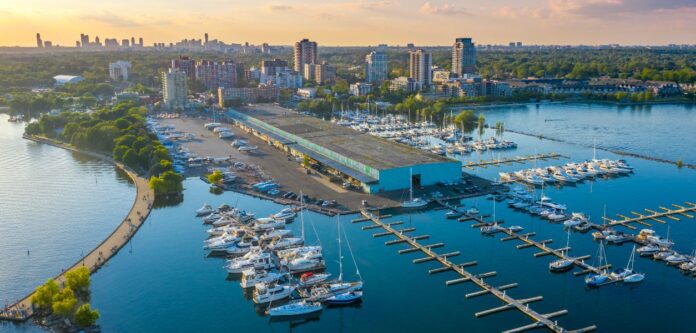 When it comes to Canada's top tourist destinations, a few places come to mind — the aqua waters of Lake Louise, the snow-capped peaks of Whistler, the glittering city lights of Toronto, to name a few. However, according to a new ranking by the Tourism Sentiment Index (TSI), the places that visitors loved the most in 2021 came down to a few less-obvious choices.
According to TSI, the ranking isn't based on surveys but on "unprompted and unbiased" word of mouth. TSI claims to use cutting-edge technology to scan and interpret massive volumes of travel content to find out how people really feel about the places they visit.
For the 2021 list, TSI analyzed 1.6 billion online conversations and content pieces about 21,330 global destinations, all of which are publically available.
Recent Posts
Canada lifts its global advisory against travel for non-essential purposes
Canada's biggest Latin street party is happening this summer in Toronto
From this, they were able to come up with a list of not only the most-loved destinations in Canada but the world too.
For Canada's top 50, one unexpected city in the GTA came in 2nd place — Mississauga. Sauga City earned itself a Tourism Sentiment Score of 27.58, beating out places like Niagara, Tofino, and Banff.
The top driver of Mississauga's score is restaurants, dining, and takeaway, so the next time you're going out to eat you may want to head west of the 427 to see what all the hype is about.
Some Canadian destinations even made it into the world's top 100 most-loved destinations for 2021, including Mississauga, Canmore, Shuswap, Richmond, and Kelowna.
Sauga City came in 42nd place on the global list, situated right in between Lake District in the U.K. and Hermanus in Western Cape South Africa.
It's pretty amazing to see 905 representation on global rankings like this one. Better watch out, Toronto — Sauga City is coming for your clout.
Curiocity Staff
With a curated slate of what matters in your city, Curiocity presents you with the most relevant local food, experiences, news, deals, and adventures. We help you get the most out of your city and focus on the easy-to-miss details so that you're always in the know.
Read articles