Saturday as a traditional wedding day is entering its pre-retirement stages, as more and more couples take Wednesdays and Thursdays as their chosen special day. But for a weekday wedding you need to prepare completely differently, right?
Well, that depends on what your preferences are and what the work schedule of your guests is. Take the best practices of a destination wedding, which usually requires more time than the standard weekend, and see how you can implement those for a weekday wedding. Here are some tips and suggestions on the best weekday wedding destinations and how to make it work for any couple.
A Week in Dubai
To plan a wedding in Dubai, you will need to follow their rules when it comes to foreigners getting married there. With recent rules that allow non-Muslims to get married in this rich Middle Eastern country, the destination is becoming more popular.
So, instead of a weekday wedding, why not spend an entire week in Dubai? There are all sorts of things you can do there with your significant other. Plus, plenty of venues to choose from.
As the staff at your hotel or resort will see to turn your special day into a magical one, it will be worth the trip for your friends and family to attend. They can also turn it into a vacation. You can usually get excellent deals on venues for a weekday wedding. Also, look into renting a private jet and make your wedding even more affordable.
Mid-week Trip to Vero Beach
If you don't fancy traveling a long way but still want the beach vibes, try a tropical paradise close to home – Vero Beach, Florida. Beach weddings are, to a certain degree of disbelief, relatively inexpensive. Especially if you don't have to pay for the plane tickets to Seychelles, Maldives, Costa Rica, etc.
Vero Beach is accessible and there isn't too much traffic, so it won't be bothersome for your guests to get there. Vero Beach also has a regional airport and domestic flights can be an option for the attendees.
In terms of venue, you have several options, the main one being a beach wedding. But you can also rent a barn or a manor, and have your dream wedding there. This weekday wedding destination is popular for several reasons, one of them being the relaxed atmosphere. You can even let loose completely and don't have a dress code. It makes it so much easier on your guests.
Queenstown for Adventurers
Known as the world's capital of adventure, Queenstown in New Zealand is the perfect weekday wedding destination for anyone looking for excitement. Couples marrying there can book a stay in a Queenstown holiday home for maximum enjoyment and relaxation.
Although the indoor venues are great and certainly an option, the really special feeling in this corner of the world is getting married outdoors. The gorgeous scenery is ideal for taking pictures of your special day and turning them into works of art. You will need to find an excellent photographer to capture it all, though.
Banff National Park for Winter Weddings
As one of the top winter wedding destinations, Banff National Park can be a perfect opportunity for outdoor adventures and an indoor ceremony. Banff restaurants can bring your special day to a completely new level.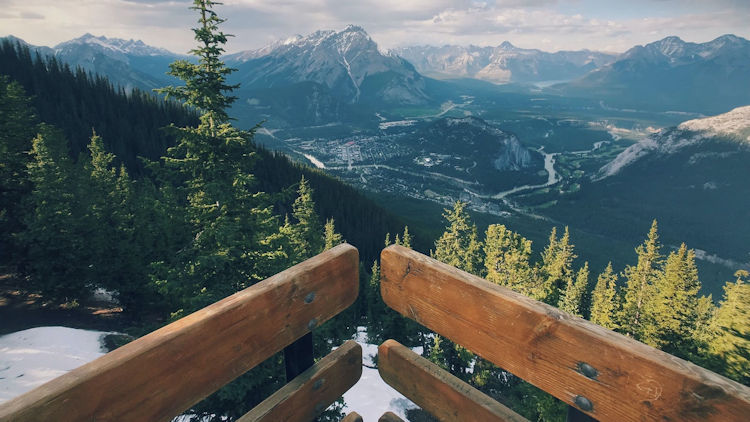 Just imagine how much your guests will enjoy driving through nature coming to attend your wedding. They will feel energized after spending a day at the national park and will be ready to go back to work the next day.
This venue is ideal for planning extended events, such as spending a few days riding, hiking, or skiing. Don't forget to enjoy the hot springs as well. Throw in some rehearsal dinners and post-wedding brunches, and you will have a feast.
European Weekday Wedding
Europe is a popular destination for weddings, because of the price ranges for everyone's pocket. European weekday wedding is probably the easiest to execute, as they get so many paid days off. This is potentially the greatest opportunity for a dream weekday escape if you have a lot of family members there.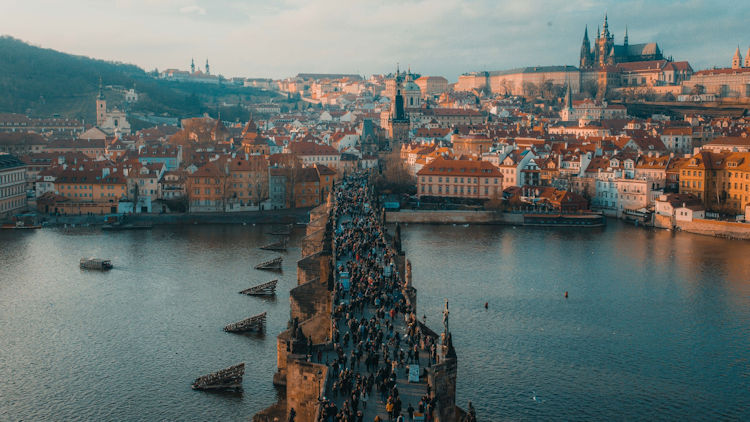 You can choose the country, and from there, the style – beach or city wedding, indoor or outdoor, small or large gathering, etc. Europe is far more relaxed and you will feel that, as your weekday wedding approaches. With fast trains, destinations are easy to get to and from, so you will not have much to worry about.
When it comes to weekday wedding destinations, you have to remember that your guests may have some difficulty attending, so tell them your plan in advance. Try to make as much out of it as you can, either by turning it into a day of relaxation and fun or by making it a destination wedding vacation.