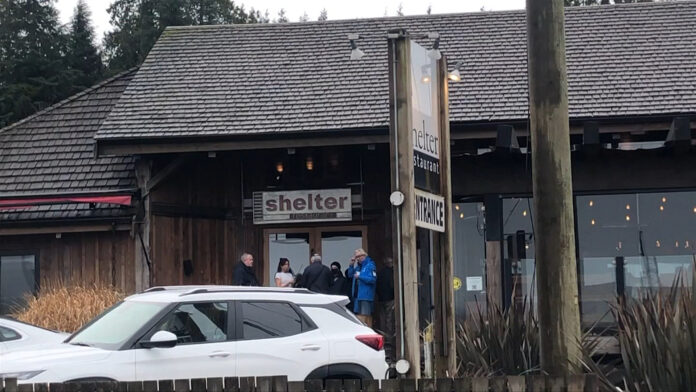 It's only the first day of March, and already hotels in Tofino are filling up for the summer as the pent-up demand for travel grows due to the pandemic — and some say it's expected to be the strongest year yet on the west coast.
Best Friends Michaela Poetker and Cameron Hockley were feeling on top of the world picking out surfboards and wet suits Tuesday,  just an hour after arriving in Tofino.
"I feel like I'm starting my life for the first time which is kind of cool. I'm spreading my wings," said Hockley.
After years of travelling to the west coast Vancouver Island community to surf, the 19-year-olds from Comox are moving to Tofino to work in the upcoming tourism season that's shaping up to be one of the busiest ever.
"It's kind of like a dream moving here especially with Cam and getting this experience together," said Poetker.
"So many different kinds of people will be coming from all over wanting to learn to surf and getting to teach them is going to be amazing," said Hockley.
March 1 long ahead of the typical tourist season, but people are already filling restaurants and hotel rooms at this popular tourism destination. Hiring is well underway as tourists book up limited availability for the summer.
Charles McDiarmid, the managing director of the Wickaninnish Inn, says this proves pent-up demand from COVID-19 hasn't nearly been released yet.
"We're already seeing a lot more bookings into spring and into summer, way in excess of what a normal non-COVID year would look like," said McDiarmid.
"Bookings for this coming summer are already extremely strong. So many of our European guests that were unable to visit for the last two years have just kept extending their reservation from one year to the next. So this is the year they're coming."
Those early bookings are happening at businesses like charters and surf schools too. Surf Sister says they are well ahead of a usual year already.
"We are getting a lot of pre-bookings for the summer, so if you're coming up I recommend booking early," said manager Tiffany Olsen.