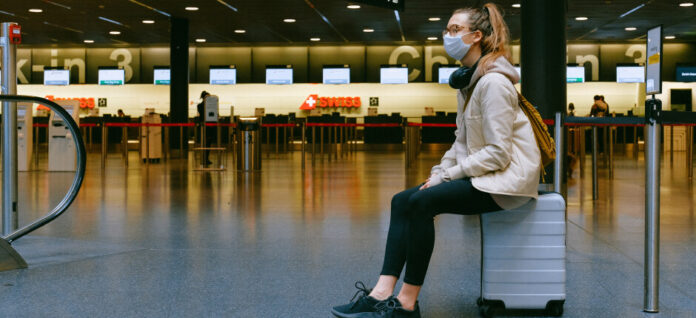 Major changes to the UK's coronavirus travel rules will make international journeys cheaper and easier according to the government.
The relaxation means that eligible fully vaccinated travellers arriving in the UK no longer need to take any COVID-19 tests. Eligible fully vaccinated travellers are, therefore, only required to fill out a passenger locator form, confirming their vaccination status, travel history and contact details.
Also, arrivals who do not qualify as fully vaccinated will only need to take a pre-departure test in the two days before they depart for the UK and a PCR test on or before the end of day two after they arrive in the UK, as well as completing the passenger locator form.
These passengers will not need to self-isolate on arrival and will only need to do so if they test positive.
VisitBritain CEO Sally Balcombe said: "Britain's tourism industry is ready to welcome international visitors, we know there is pent-up demand for travel and our priority is to build back visitor spending as quickly as possible, competing hard for international visitors who contribute billions to our economy.
"Our £10m global GREAT Britain marketing campaign is already rolling out across our major overseas markets, showing that Britain is packed full of fresh and exciting experiences to come and enjoy today.
"This year's landmark events including HM The Queen's Platinum Jubilee, the Commonwealth Games and the ground-breaking 'Unboxed' events across the UK, set to be global tourism draws, also present exciting and timely opportunities to highlight experiences that visitors can only have here…."
Sean Doyle, chairman and CEO of British Airways, said: "It's great news that restrictions are being lifted in time for families to get away for a much-needed break this half term.
"We've seen a boost to bookings directly as a result of lifting restrictions and customers can now travel, safe in the knowledge that they won't be burdened by expensive and unnecessary testing to return to the UK. We hope that other countries will soon catch up with the UK's pragmatic approach."
Looking to promote your product/service to SME businesses in your region?

Find out how Bdaily can help →