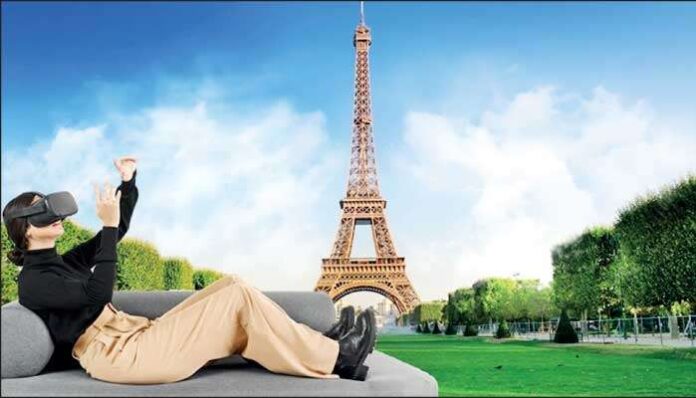 Virtual tourism products should play an important part in the development of the six types of tourist destinations, provided that policymakers understand and pay attention to the promotion of virtual tourism products
Virtual tourism is a hybrid concept that incorporates both virtual reality and tourism concepts. In essence, virtual tourism allows people to have a tourism experience without having to go. Virtual tourism comes in a variety of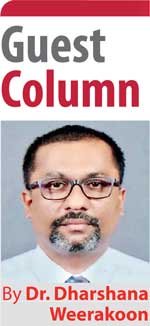 shapes and sizes, with varying levels of technological capability.
A 360-degree snapshot, a guided teleconference, virtual reality (VR), augmented reality (AR), a video tour, Google Arts & Culture experiences, or any technology-enabled method may all be examples of virtual tourism. You can then visualise yourself having the experience before you book it.
A virtual tour is a computer-generated recreation of a real-world area, usually consisting of a series of movies or still photos. Other multimedia elements such as sound effects, music, narration, and text may also be used. It differs from using live television to influence tele-tourism.
A range of movies and photographic-based media are commonly referred to as "virtual tours." Because a panorama can be a series of images or sweeping video footage, it denotes an uninterrupted view. The terms "panoramic tour" and "virtual tour," on the other hand, have traditionally been linked with virtual tours created with still cameras. A virtual tour like this is made up of a series of photos taken from a single point of view. The camera and lens are rotated around a position known as the no parallax point (the exact point at the back of the lens where the light converges).
VR Methods are categorised as follows: Virtual Reality, Eye Image Processing of VR Platform (Methods of Pupil Location), Non-linear Transformation, Near IR Light Source, VR Technology, Region Detection and Feature Extraction of VR Eye Map, Experiments on Emotional Marketing of Tourism Products Based on VR (Function of Emotional Marketing), Tourism Product Module Function of VR, Emotional VR Model of Virtual Tourism Products.
Choose the propaganda form of virtual tourism items, to the visitors who have visited the tourist destination, in the mature tourist destination.
Virtual tourism should be used as a new attraction in declining or revitalising tourist places to arouse travellers' reconsideration and comprehension of tourist destinations. Virtual tourism products should, of course, play an important part in the development of the six types of tourist destinations, provided that policymakers understand and pay attention to the promotion of virtual tourism products.
The following are the top 15 virtual tours in the world:
The Louvre: You no longer have to fight the crowds to get a close look at the Mona Lisa at the Louvre. The iconic art museum in Paris is at the top of the list of the world's most popular virtual tours. On the Louvre's website, you may take thorough virtual tours of the museum's archives. Is there another choice for museum visitors? "Google Arts & Culture has partnered with over 2,500 museums and galleries across the world to bring priceless art and experiences into your living room," InsureMyTrip Manager of ecommerce Ronni Kenoian explains.
San Diego Zoo: Do you have a soft spot for cute animals? Many of the animal sections at the San Diego Zoo are live-streamed, allowing visitors to virtually visit their favourite furry companions at any time of day or night. Another alternative is to visit the Houston Zoo, which has a number of animal cameras focusing on various ecosystems.
Disney World: On its YouTube channel, Disney is bringing the enchantment of the Mouse to you, with anything from 360-degree city views to virtual theme park rides. Want to see more scenes from the World's Theme Park Capital? On its blog, Visit Orlando offers a variety of other virtual pleasures.
Explorers can fly to China's Great Wall and learn insider secrets about this remarkable feat of building, which is the world's longest structure ever erected by mankind. Want to use 3D maps to tour other UNESCO World Heritage Sites? Visit Google's Heritage on the Edge for further information. "The featured places are currently threatened by climate change, and the purpose of this interactive experience is to digitally conserve them," explains Kenoian. "Not only are the places wonderful to look at, but the entire experience educates visitors about the landmarks' history, legacy, protection, and conservation activities."
Guggenheim: The Guggenheim in New York City will allow you to use Street View to traverse the winding halls of this venerable institution, providing a more authentic experience.
Google Arts Project: Street Art: Google Arts Project: Street Art highlights and tells the story behind the world's finest graffiti works. "Interactive capabilities allow viewers to take virtual walking tours, see online exhibitions, and learn about the artists themselves," explains Kenoian.
Eiffel Tower: Avoid the lineups and jet lag by climbing to the top of the Eiffel Tower in Paris.
The Metropolitan Museum of Art in New York City offers an immersive menu of interactive services, ranging from a 5,000-year timeline of art history to meeting artists.
Take a trip beneath the water at the Georgia Aquarium, which features live streaming of a variety of animals, including sea otters, jellyfish, and beluga whales. The Monterey Aquarium and the New England Aquarium, which both stream live presentations and propose activities to try at home, are two more fantastic underwater virtual visits. Alternatively, the National Marine Sanctuaries offers virtual dives in the American Samoas, the Florida Keys, Monterey Bay, and other locations.
The National Gallery of London: The possibilities for what you can view at the National Gallery of London are practically unlimited. If you're overwhelmed by the number of options, Google also provides a quick link to the top 10 virtual museums from across the world.
Access Mars, a collaboration between Google and NASA, is a once-in-a-lifetime opportunity to go to Mars. "While actual travel to Mars may not be possible for our visitors at this time," says Kenoian, "NASA has worked with Google to offer a tour of a 3D copy of the Martian terrain as recorded by the Curiosity rover."
Need a vacation? Stay at the Legoland Hotel. Assume you've checked into the Legoland Hotel.
Universal Studios: Looking for a thrill? With Universal Orlando's virtual services, you can go behind the scenes at Hollywood's Universal Studios or enjoy the Wizarding World of Harry Potter—and more—from the comfort of your own home.
SeaWorld: Visit SeaWorld in Orlando to see the sea life and ride the Mako roller coaster.
Atlanta Zoo: The Atlanta Zoo has a PandaCam that shows the adventures of its enormous pandas for an added dose of cuteness. Do you want to see more examples of nature in action? Thanks to Google Arts & Culture and the National Park Service, you can take a virtual tour of five of the world's most amazing National Parks.
The benefits and drawbacks of a virtual campus tour include: Accessibility is a plus. The sheer amount of knowledge available to everyone with a computer connection is one of the internet's most amazing features.
Pros: Cost-effective, it saves time & Cons: It's impersonal, technical difficulties. But in general, there is a lack of information.
Aside from the aforementioned benefits, virtual tourism products have a number of other advantages. To begin, there are tourism items. Culture, experience, and memory are all emotional components in travel. We can also include tourism and emotion-related variables in the building of a virtual tourism product scene for thinking and change them into the following three tourism emotion designs: "Culture design" is made up of "cultural factors," "experience factors" is made up of "interactive design," and "transformation design" is made up of "memory factors." 
The "culture component" is altered using the three-level theory of emotional design mixed with the three-level design of tourism emotion. For the level of "cultural design," which corresponds to emotional "instinct design," "experience factor," which corresponds to emotional "behaviour design," "memory factor," which corresponds to emotional "reflection design," and the creation of virtual tourist attractions, "experience factor" was converted to "interactive design," which corresponded to emotional "behaviour design," and "memory factor" was converted to "transformation design," which corresponded to emotional "reflection design". 
(The writer holds a DBA (Tourism and Hospitality Management), and is a Senior Lecturer at Business School, Sri Lanka Technological Campus (SLTC).)