Travel agents are here to stay, so here's what you need to know before booking with one.
Travel companies have seen a surge in bookings as consumer confidence rebounds and restrictions ease across the world, with beach breaks in particularly high demand.
While many travellers feel confident enough to put their own trip together online, travel agents can still play an invaluable role for helping people navigate changing travel regulations and a multitude of holiday deals.
Whether booking online or in-store, here are 7 key things to remember when putting together a stress-free holiday of a lifetime.
1. Shop around for the best deal
The internet is your friend and there are loads of price comparison sites to help you find the best price. Indeed, one of travel agents' biggest bugbears is customers booking with elsewhere because they've been offered a lower price.
Haggling is alive and well, so if you find a package holiday cheaper somewhere else, a travel agent can often get some money shaved off for you. When it comes to price matching, there's often a dedicated team tasked with liaising with providers to get the best possible price so it's worth trying. If you don't ask, you don't get.
Also think about when you book. Booking a package holiday last minute is often the cheapest thing to do, if you're flexible as to where you go. But if you've got your heart set on a particular destination, booking holidays about a year ahead – when many airlines release their seats – can help you nab a decent price.
2. DIY or all inclusive?
With the rising cost of living, you may want to consider whether you should stick with a self-catering holiday instead of splashing out on all inclusive. Self-catering generally involves fewer upfront costs than all inclusive, but there can be great deals for the latter.
The Post Office Holiday Spending Report 2021 showed that those who take a DIY approach spend an average of about £151 in shops and supermarkets on a week's holiday. This marks a significant 33% saving on the average of £227 that families reported spending on resort meals and drinks – although does assume the DIYers spent nothing in bars and restaurants. Nonetheless, it is certainly food for thought if you're on a budget.
John M Anderson/Shutterstock
It's also worth noting that there's been little sign of all inclusive guests reigning in their spending, according to the same report. Quite the opposite, in fact, with the percentage of guests spending extra on cocktails swelling to 43%, up from 14% in 2014. Similarly, those spending money on a la carte dining at resorts rose to 39% from 14%.
Whether you go it alone or settle for all inclusive, it's worth considering your holiday priorities and setting a realistic budget before you go.
READ MORE: 9 ways to save money on self-catering holidays
3. Check what's included
Snaring a cheap flight and/or hotel may be one thing, but costs can soon add up if you need to book transfers, bags and activities on top. Excursions like snorkelling or wildlife watching can prove pricey if booked at the destination – something to consider if you're going somewhere particularly far-flung.
Many travel agents – both online and in-store – will give you the chance to add extras such as airport parking and lounge access; day trips and insurance, when you make your booking. This saves you both time and money, not to mention making your life easier when you get there.
In addition, make sure you don't get caught out with baggage allowance, with many airlines now offering a range of hand and check-in luggage options to suit any budget. You can also often add extra should you need it, dependent on airline, although check before you go.
Do remember, though, that duty free and import allowances from the EU have changed since Brexit. Details of what you can bring in as personal allowance can be found on the UK Government website.
4. Take into account timings
While getting up at the crack of dawn when you're looking forward to lounging around on the beach for a week may seem counter-intuitive, taking an early flight does have its benefits.
Early flights are less likely to get delayed than those in the afternoon. In fact, the later in the day your flight is scheduled, the more likely it is to be delayed as airspace is less crowded in the morning and gets busier as the day goes on. Plus, if you're travelling short haul, you're likely to have a good amount of the afternoon/evening to explore your destination.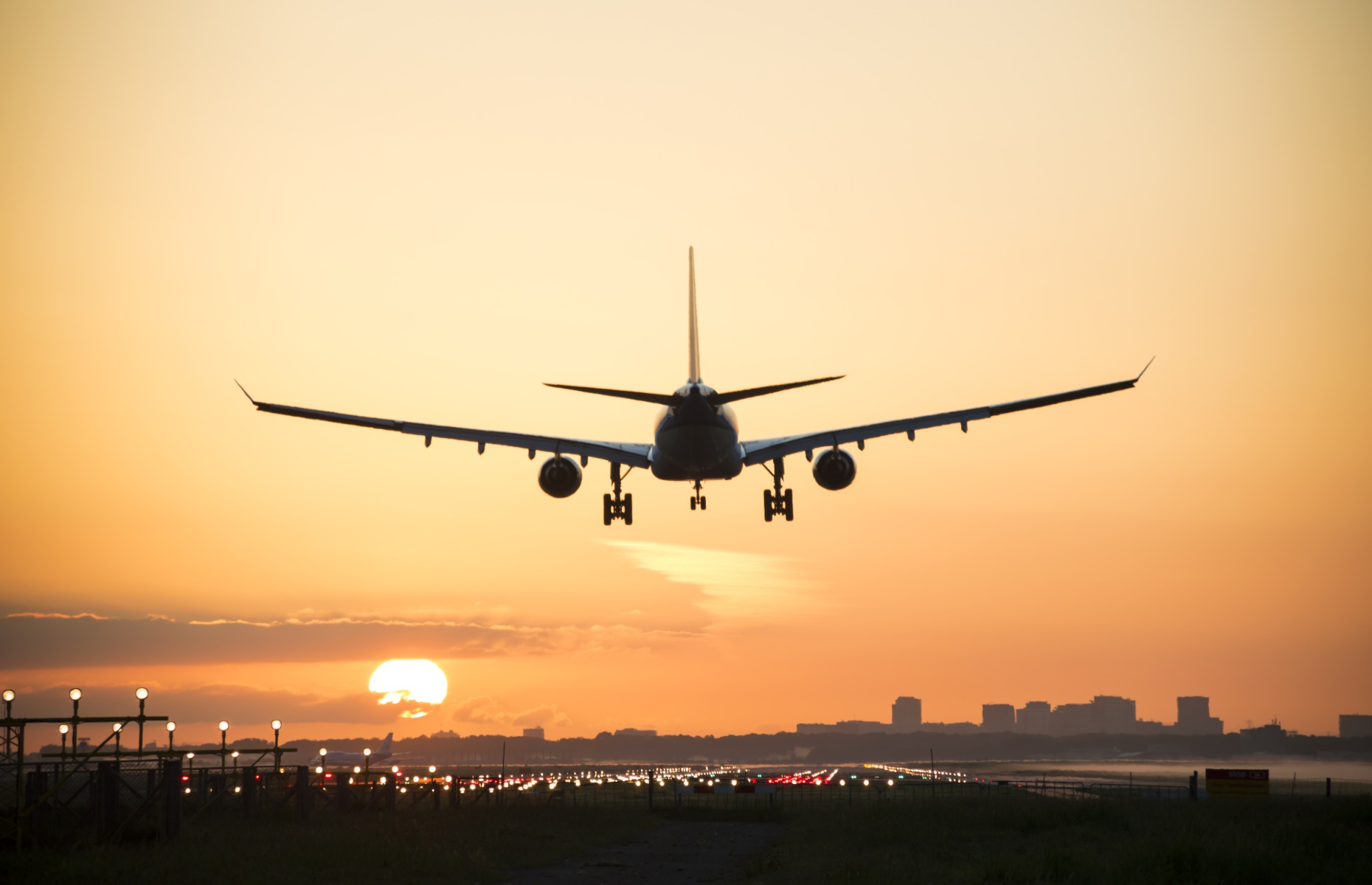 Nieuwland Photography/Shutterstock
That said, flying out later on Saturday can also be a more budget-friendly option for the same reason – with afternoon flights often costing a considerable amount less than their earlier rivals. Similarly, flying midweek tends to be cheaper than prime-time weekend slots – particularly during popular times of year to travel such as during school holidays.
READ MORE: Everything you need to know about road tripping in Europe
5. Make sure you're protected
In the UK, most high street and online agents offer you additional levels of protection under schemes known as ATOL and ABTA. These can safeguard your holiday so if the company you're booking with goes bust or your flight is cancelled, you will be covered. But it's also important to understand what they cover before you book.
ATOL membership is a legal requirement for all UK companies selling package holidays, but does not cover firms based overseas. Holidays covered by ATOL include flights booked with accommodation and/or car hire as part of a package along with some, but not all, flight-only bookings. Flights bought directly from airlines are also excluded. When Thomas Cook collapsed in 2019, it triggered a record £350 million in payouts under the ATOL scheme.
Meanwhile ABTA is designed to cover holidays purchased in the UK that don't include flights. This protection includes holidays that involve cruise, rail or self-drive transport options, but not package breaks where flights are included.
Remember, it's always wise to also take out travel insurance – either single trip or annual – and buy it as soon as you book. For that extra level of security, use a credit card to pay for your booking too.
6. Check flexible booking policies
If there's one thing the pandemic taught us when it came to travel, it is that flexibility and cover is key. While ATOL and/or ABTA may offer protection in certain circumstances, it's worth knowing your rights in case you have to cancel for other reasons.
Conditions vary between travel companies. Even if you change your mind about your trip, easyJet Holidays will let you cancel up to 28 days before you're due to travel, and will return your deposit (£60) as credit on your account. You can also change your holiday up to 28 days before travelling without a fee so long as you do it online.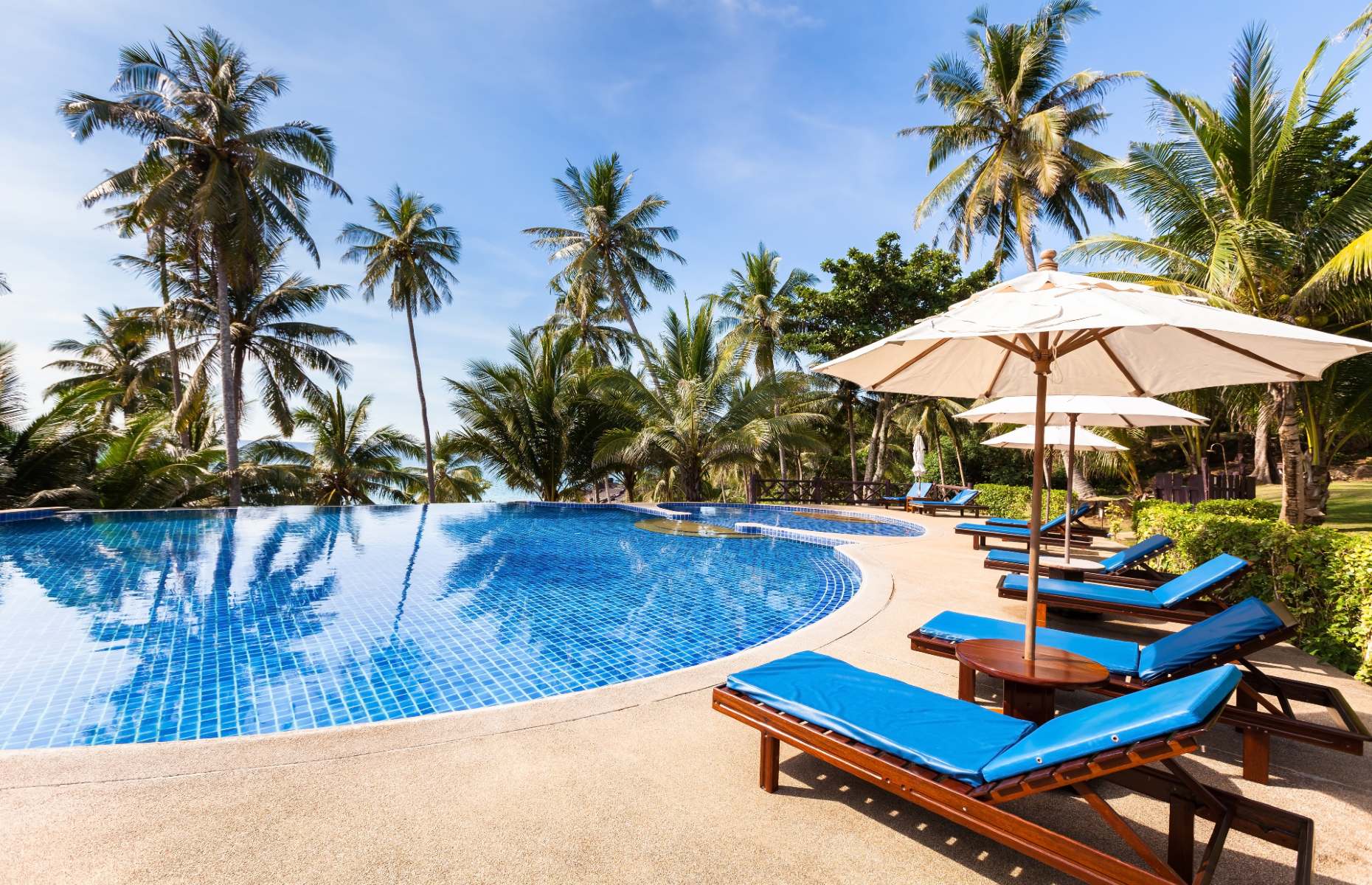 NicoElNino/Shutterstock
However, cancelling a booking with Jet2holidays up to 70 days before you're due to travel will cost you your deposit, and you'll be charged an incremental amount of your total cost depending on how close it is to your travel date – including a full 100% if within two weeks of your departure date. You may, however, be able to amend your booking for a fee, plus any increase in the cost of your holiday.
7. Know the entry and COVID regulations
Brexit and the tail end of the COVID-19 pandemic means travel regulations are slightly more complex than they were a few years ago.
Since the UK left the European Union, British tourists can stay in most European countries for up to 90 days in a 180-day period. If you visit more than one EU country within a 180-day period, check you do not spend more than 90 days in total across all those you visit as most apply the 90-day limit as a group, with the exception of Bulgaria, Croatia, Cyprus and Romania. Similarly, there are also tighter passport and driving regulations post-Brexit.
COVID-19 has also added a layer of complexity when travelling abroad thanks to entry, testing and vaccine rules varying greatly between countries. Many destinations require proof of vaccination both for entry and some for certain activities when you're there.
So check the guidance for your intended destination, both when you're booking and just before you go, on the Foreign Office website to avoid disappointment.
READ MORE: Everything you need to know about ETIAS
Lead image: Bohbeh/Shutterstock