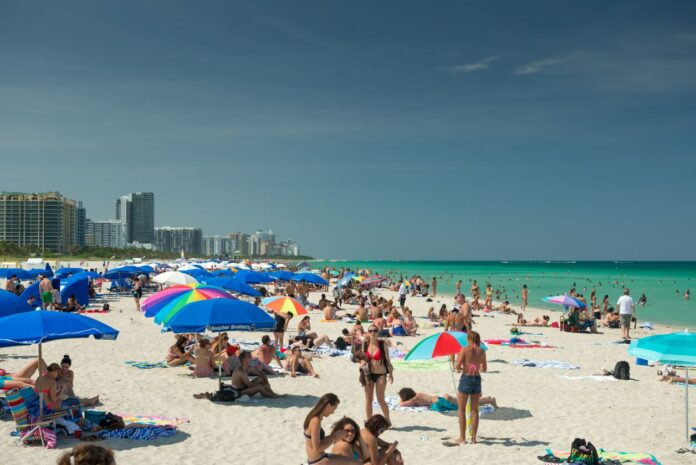 Last Updated 15 hours ago
Spring Break is almost upon us, and travelers are set to be able to enjoy the holiday's revelry and associated festivities with far fewer restrictions than we've previously seen so far throughout the pandemic. Millions of Americans are expected to take to the roads and skies for Spring Break this year, heading to typical hotspots at home and abroad to let off some steam and make the most of the last two years of relative travel inactivity. 
With that in mind however, there are still a few restrictions that will remain in place across the most popular Spring Break destinations – both the US and abroad – that travelers should be aware of before finalizing their plans. Here's a look at the travel restrictions currently in place in the likes of Florida, Mexico and other popular Spring Break destinations, and what the CDC has to say about Spring Break travel. 
Spring Break Restrictions – Information For Travelers
Florida is an extremely popular pick for Spring Break, with destinations such as Miami Beach proving to be a hit year after year. The state does not have an active mask mandate, with popular attractions such as Universal Studios and Disney World also allowing travelers to visit mask-free, and public beaches are open as per usual. Travelers will not need to show vaccine passports to visit bars or restaurants – but travelers should be aware of restrictions on alcohol sales after 2AM in Miami Beach. 
California too does not ask travelers to show proof of testing or vaccination, and has recently removed its mask requirements following the CDC's recommendations last month, though indoor mask wearing is still encouraged. Disneyland and Universal Studios have also removed their mask mandates, though it is still required to wear a mask when using public transport across the state. 
Ever popular with Spring Break travelers, Las Vegas is another state that has lifted its general mask mandates, including in its resorts and casinos, restaurants and bars. However, travelers should be aware that some venues and events may require masks, proof of vaccination or a negative Covid-19 test to gain entry, and so they should make sure that they are aware of the requirements before planning what to do. Masks are also still required on public transport. 
Whilst New Orleans has eased its mask wearing restrictions, the state still requires travelers to show proof of vaccination or a negative test result in order to enter establishments such as:
Restaurants
Bars
Breweries, microbreweries, distilleries & micro-distilleries
Concert & music halls
In order to avoid disappointment, travelers heading to the city for Spring Break should ensure they carry the necessary documents needed to enter such businesses. 
Hawaii has recently changed several of its restrictions regarding Covid-19, making the islands even more attractive to Spring Break revellers. Travelers visiting from the mainland US will not need to show proof of vaccination or a negative test result from March 26th, whilst popular islands such as Maui have also removed the need to use a vaccine passport to enter restaurants or bars. 
Those thinking of heading to Mexico for Spring Break will be relieved to know it does not have any testing, vaccination or quarantine requirements, but that's no to say it is completely restriction free. Travel rules differ from place to place; those heading to Cabo San Lucas must sign a health declaration form, whilst those heading to Puerto Peñasco should be aware of the public mask requirement and the fact that bars and nightclubs close at 11PM. As restrictions can vary from place to place in Mexico, travelers should double check the restrictions prior to traveling. 
The CDC has recently published five tips to help travelers have a healthy, safe Spring Break. They are:
Stay up to date with your COVID-19 vaccines as well as all routine vaccines
Check the travel requirements and recommendations for your spring break destination
Visit your healthcare provider to get help with destination-specific vaccines, medicines, and information 
Plan for unexpected issues
Protect yourself during travel with masks and hand sanitizer 
Read More:
Bahamas And Barbados Ease Entry Requirements
Travel Insurance That Covers Covid-19
NYC To Remove Vaccine Passport For All Indoor Establishments
↓ Join the community ↓
The Travel Off Path Community FB group has all the latest reopening news, conversations, and Q&A's happening daily! 
SUBSCRIBE TO OUR LATEST POSTS
Enter your email address to subscribe to Travel Off Path's latest breaking travel news, straight to your inbox
Disclaimer: Current travel rules and restrictions can change without notice. The decision to travel is ultimately your responsibility. Contact your consulate and/or local authorities to confirm your nationality's entry and/or any changes to travel requirements before traveling.  Travel Off Path does not endorse traveling against government advisories